Logo redesign for Grubers Burgers.
Propositions for a brand overhaul to reflect in more contemporary design styles the restaurant's core message: la qualité, l'authenticité & la créativité. A simple concept: a good burger and good fries
The restaurant's name is an anagram for burgers, "Grubers." My idea was to pare back to a logo that could be understood as either.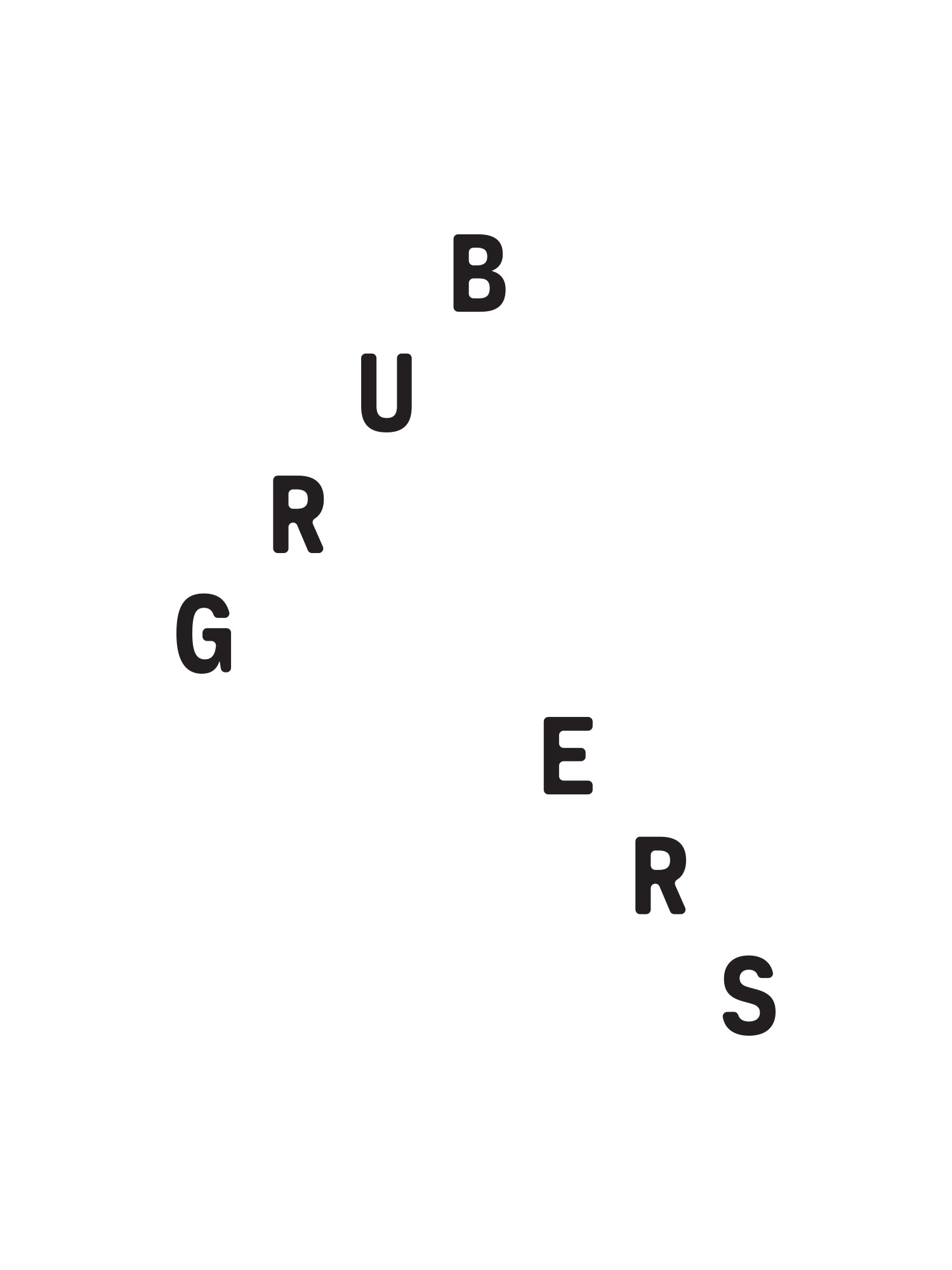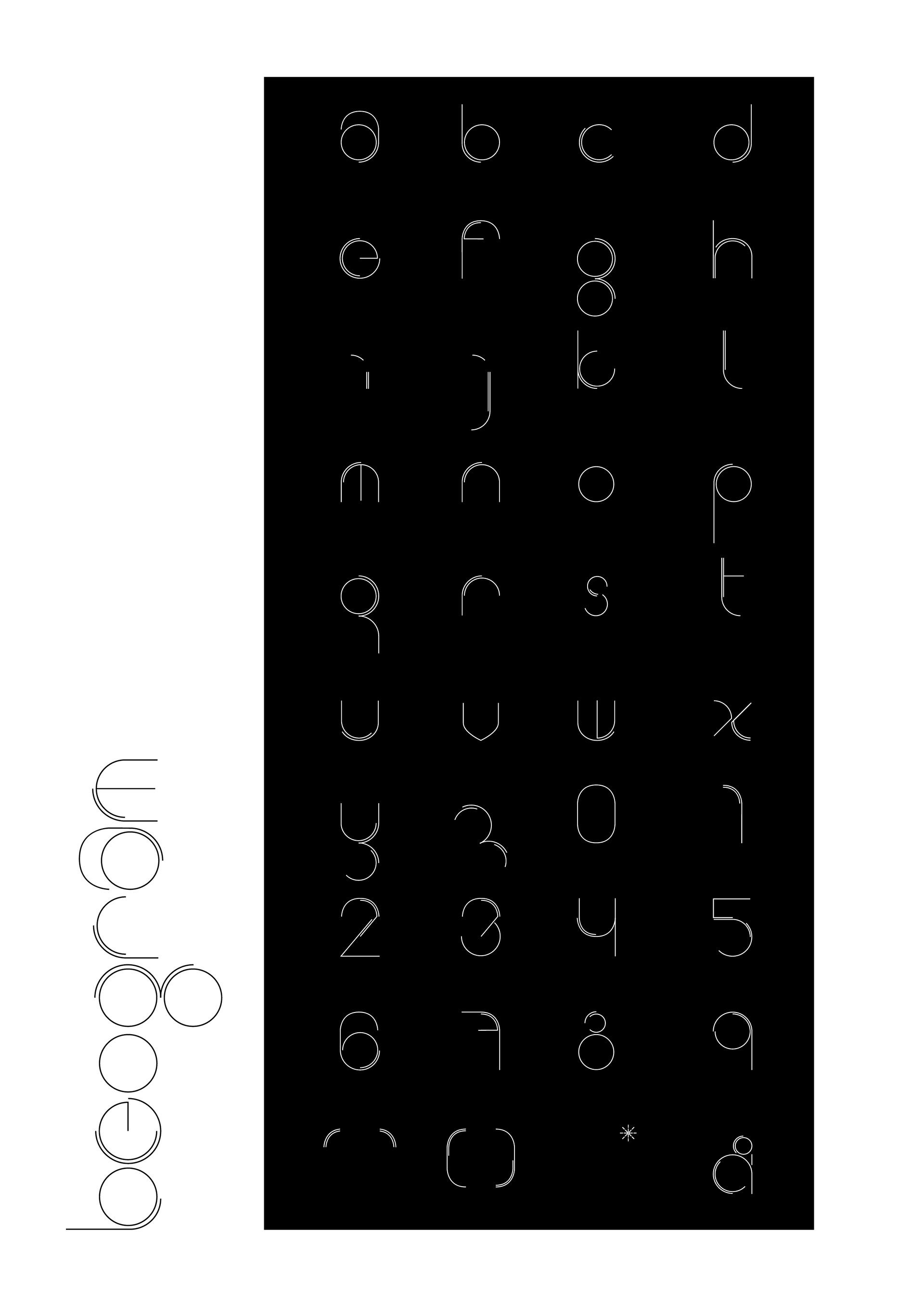 Font design based on the Beogram 4000
Tasked with designing a font inspired by a significant piece of midcentury design, I chose the Beogram 4000. The design was inspired by applications of the golden ratio, taking the clear proportions and fine lines of the turntable to inform my typeface.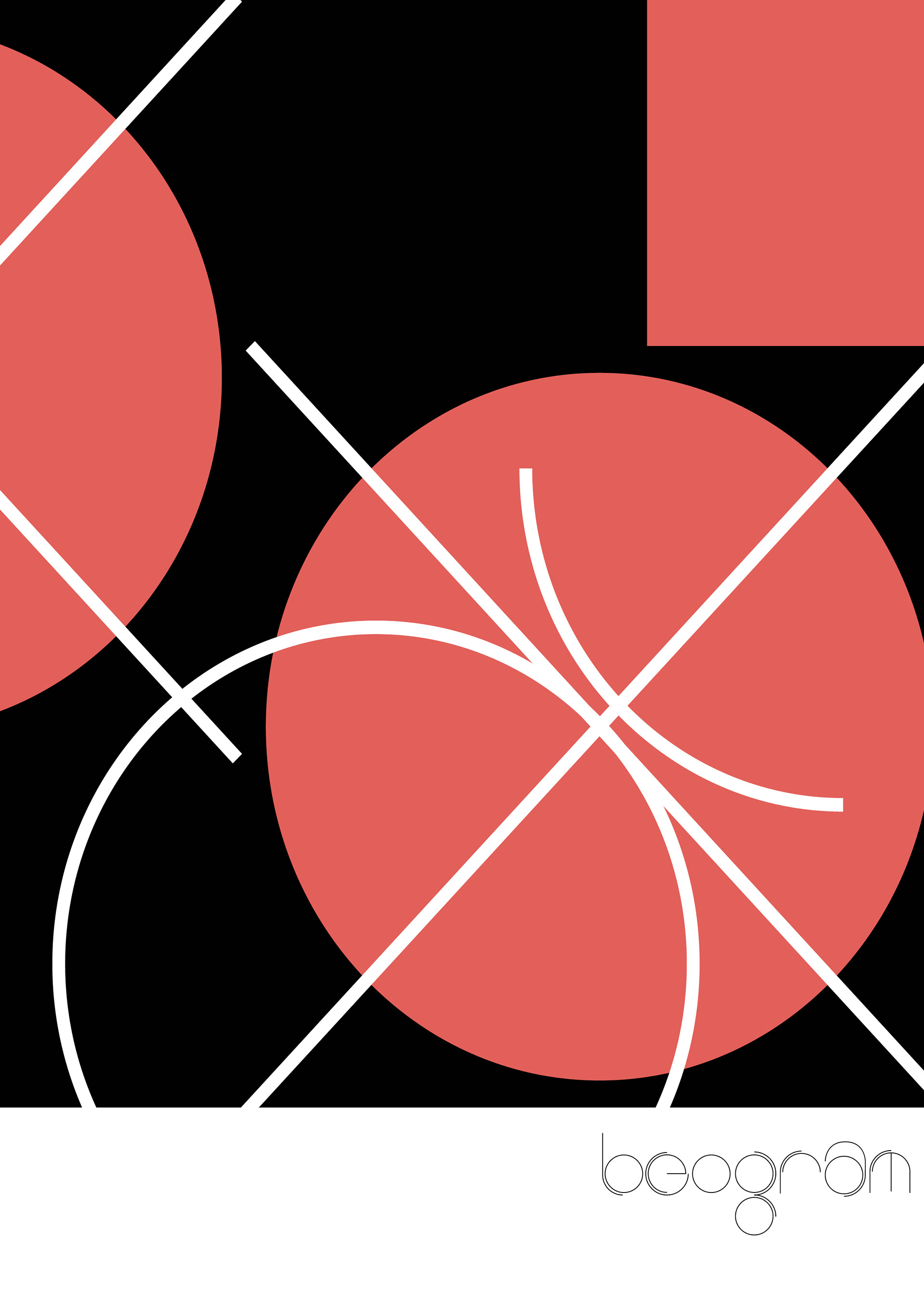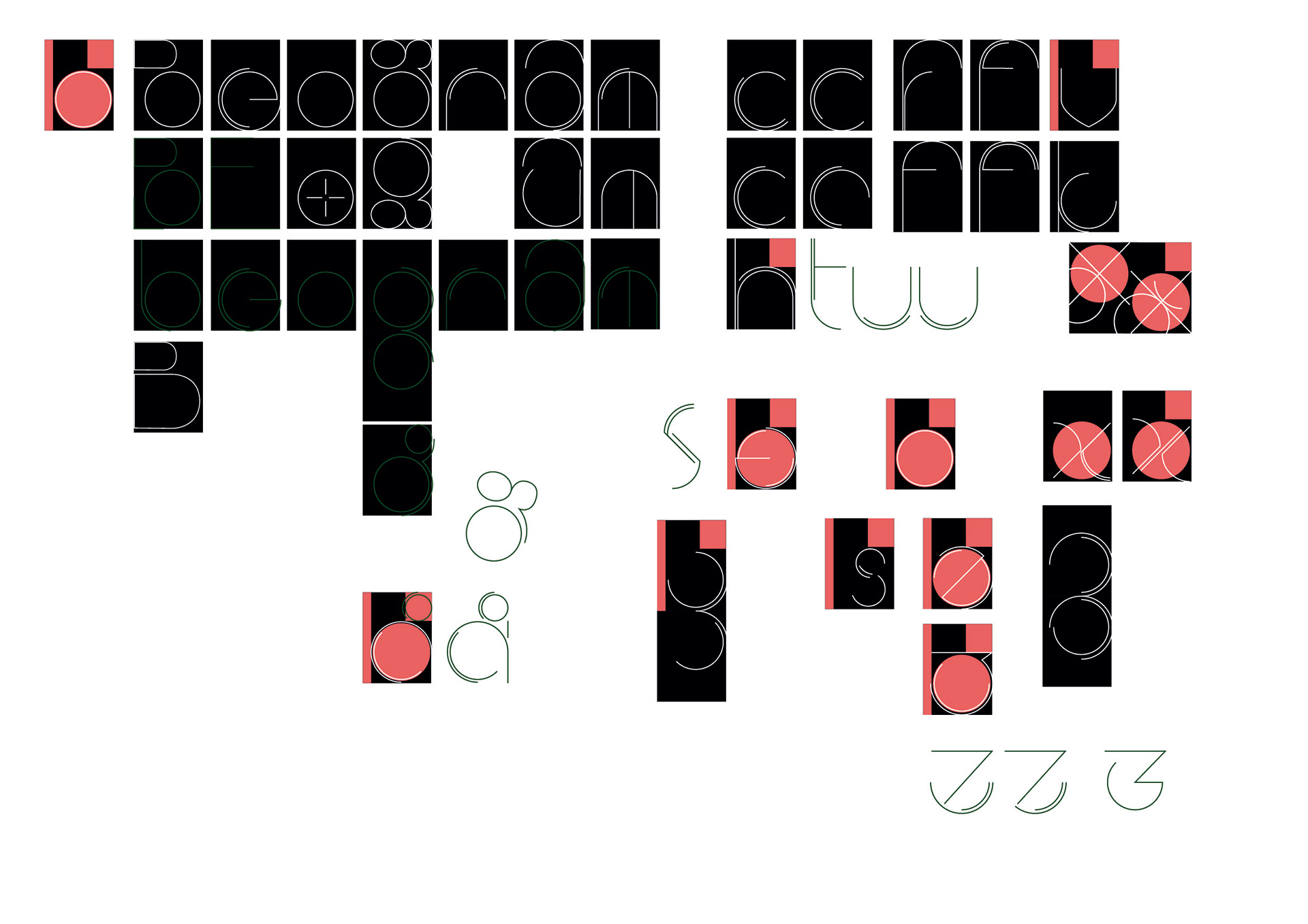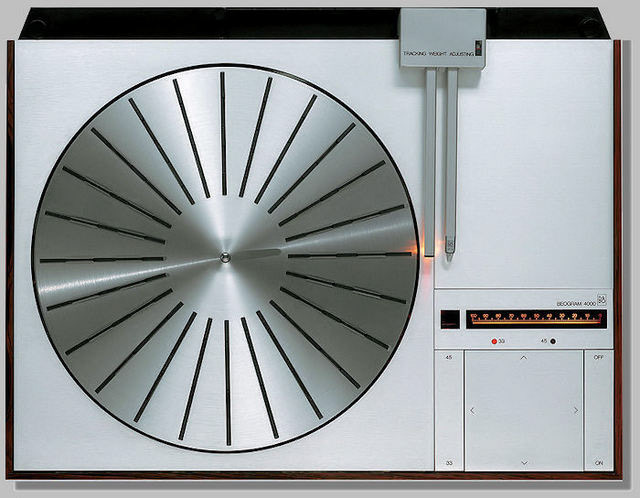 Branding propositions for Sadler's Wells East.
The Well is an East London offshoot of the contemporary dance theatre, Sadler's Wells.
The simplified name highlights the history of performance at the local watering hole while reading as more contemporary due to its brevity.
The brand concept revolves around the idea of visually representing the abstraction of contemporary dance practice. Organic gestural shapes lend motion to the venue's imagery.
These coupled with the use of color create a more approachable brand image with the intent of attracting new audiences and engaging the community.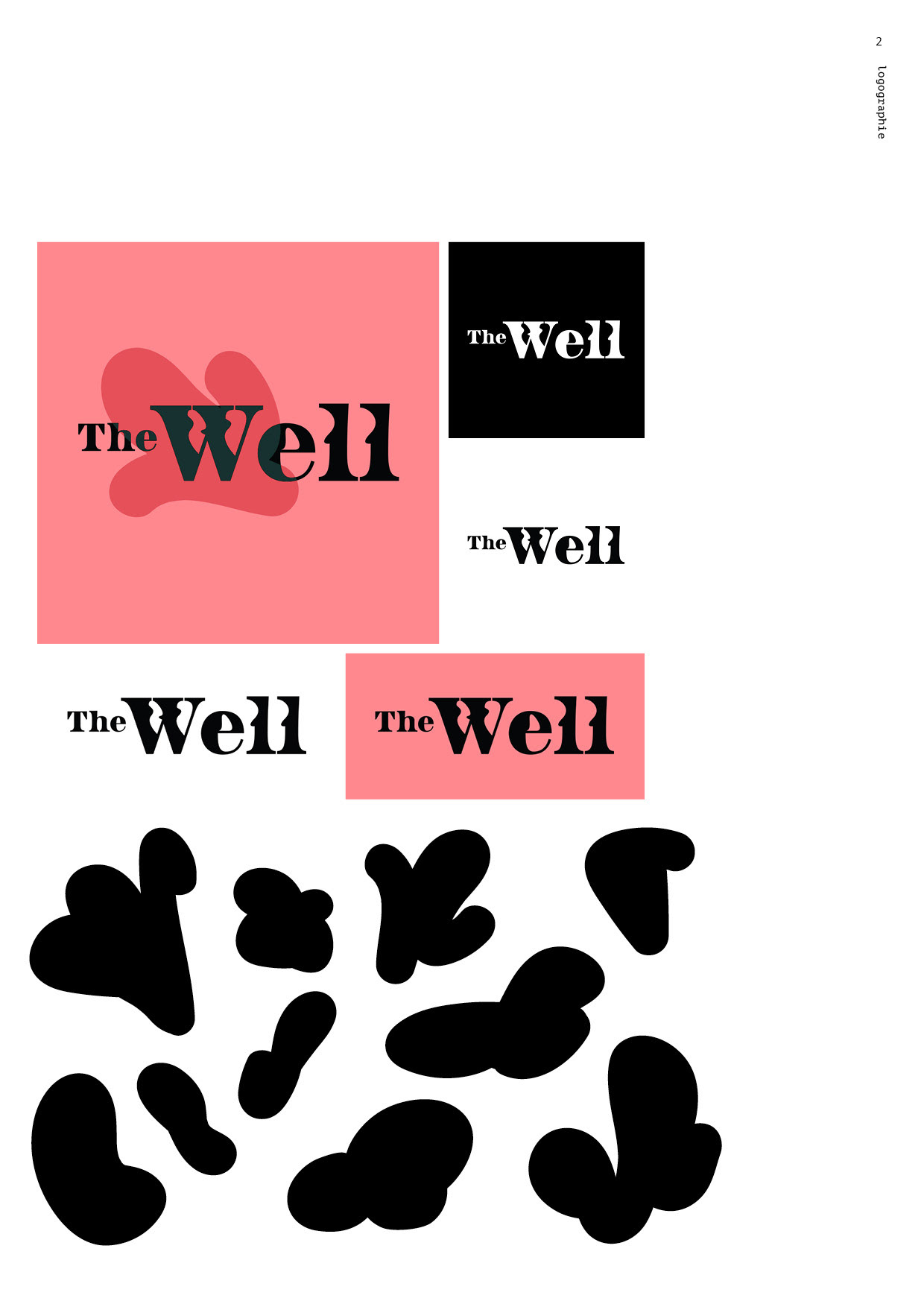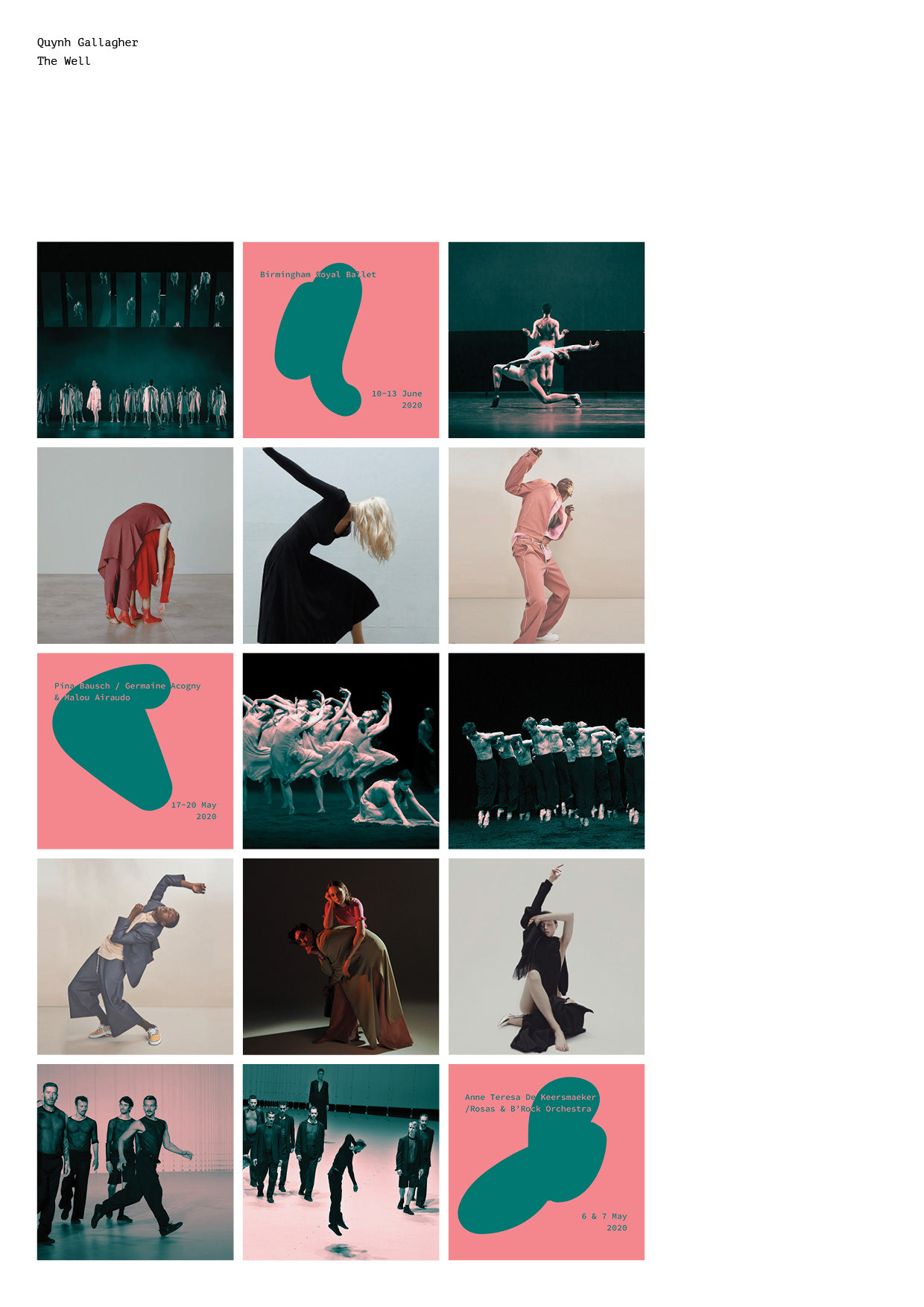 The Well's social media presence will showcase a mix of curated fashion and performance art images with stills from upcoming performances, and graphic posts giving dates for upcoming events.
The intention is to set the tone for The Well, which is cutting edge and fashionable. The feed will highlight collaboration and engagement with students from the LCF campus for more elevated and fashionable imagery. Intermixing with The Well's branding gives the feed variation and visual separation, yet overall unity.